WHERE'S LIFE TAKING YOU NEXT?
Hiking in the Himalayas? Business in Beijing? Planning a family? New Job? Moving?
OUR BLOG
GETS YOU
GOING!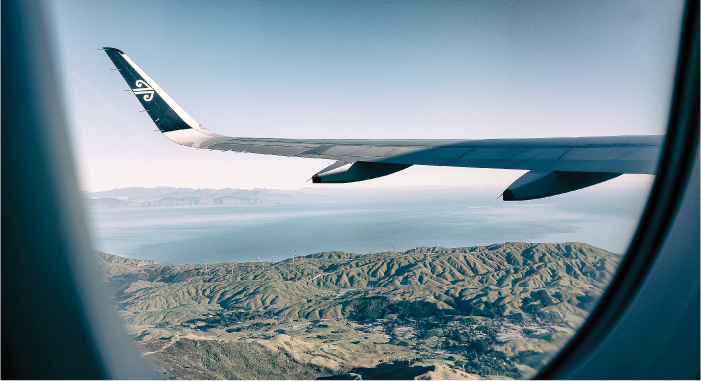 Getting Sick Abroad Is A Strong Possibility
When Adam Schachter developed a fever and sore throat while on business in mainland China, he knew exactly what it was. "I've had strep throat before so I know the symptoms," says the voluble president of FHE Group, a Toronto-based manufacturer of home furnishings and accessories. "But it didn't even cross my mind to go to a hospital or clinic there. I don't even like to eat in restaurants in China."
Schachter isn't alone. Getting sick on the road is a strong possibility, particularly if you regularly visit developing countries. A 2005 global survey of business and leisure travellers in the Journal of Travel Medicine, for example, found from 20 to 66 per cent of travellers from developed countries who spent two weeks or more in a developing nation got traveller's diarrhea (the most common medical complaint).
The second and third most common illnesses, according to a 2013 report by the GeoSentinal network of 53 clinics around the world, are fever-related diseases (including malaria, dengue, enteric and spotted fever) and respiratory illnesses. "There is absolutely a high risk of getting sick when travelling to a developing country," says Dr. Gio Miletto, medical director of Travel Medicine and Vaccination Centres in British Columbia.
We see a lot of employees from companies who are going to mining locations in areas not frequented by tourists
Gio Miletto, medical director, Travel Medicine and Vaccination Centres
But, according to Miletto, an ounce of prevention is truly worth a pound of cure. So before you leave Canada, conduct a bit of research on your location or visit a specialized travel medicine clinic, preferably six weeks in advance. If you've got medical conditions, or there's a higher risk of disease in your destination, "you might want to get some personalized advice," Miletto says. "We see a lot of employees from companies who are going to mining locations in areas not frequented by tourists."
A travel clinic can recommend and deliver appropriate vaccinations, potentially provide you with antibiotics to bring along, and make sure, for example, that you're armed with information and you've had a Hepatitis B shot (which will help protect you in the event needles aren't properly sterilized and blood transfusions aren't well screened). "If you were born in Canada after 1982, you will have had it," says Miletto. "And it's good for life."
If you have underlying medical conditions and you're headed to a more remote location, you'd be wise to get a full physical before leaving home. "This is not routine, but if you have risk factors for cardiovascular disease – maybe you're a stressed out 55-year-old businessperson with a poor diet – you could ask for an exercise ECG," Miletto says.
Yes, even you should prepare to foil cyberspies during your business trips
How not to be an oblivious foreigner on an overseas business trip Schachter carries a well-stocked travel medical kit as well.
"I bring a Costco-sized bottle of Purell (hand sanitizer)," he says. "And if you look in my carry-on, you'll see a small pharmacy. There's Nyquil, Dayquil, Imodium, Advil,Tylenol Cold, even antibiotics."
Exactly what should be de rigeur in your bag may be location-specific, says Miletto, but other common additions would be bug spray (if you're in a tropical climate), an antihistamine, sunscreen, and Pepto tablets. "They are easy to take in your carry-on because they're non-liquid," says Miletto. "And they can be used to treat upset stomach and diarrhea."
Bring any of your regular medications with you, too. "People think, 'Well, I can get that stuff in Malaysia,'" says Miletto. But, a recent World Health Organization report found that fake drugs are in widespread circulation, particularly in developing countries, with 50 per cent of the medicines purchased from illegal Internet sites found to be counterfeit.
Finally, good travel insurance is a necessity. And generally your insurer is one of the first calls to make if you fall ill. "The travel insurance company will often direct you to a clinic or hospital they consider adequate, or arrange for your transfer,"
says Miletto.
Fortunately, most business people take fairly short trips and can wait for treatment until they're back in Canada. That's what Schachter did. "My biggest concern was that I'd be targeted by one of the 'fever detectors' in the Chinese airports," he says. "But I dosed myself with Advil just before I left for the airport and I made it home."
In an emergency, contact:
Your insurer: Some specify you must call them before arranging for medical treatment or risk not being reimbursed.
International SOS (internationalsos.com): A medical and travel security risk services company that can help locate an English-speaking doctor, experienced translator or reliable prescription drugs and rapid medical treatment in an emergency.
The International Association for Medical Assistance to Travellers (IAMAT.org): Offers travel medical information and referrals to trustworthy clinics around the world.
The nearest Canadian government office for a list of doctors, clinics and hospitals; to contact next of kin; etc.
Camilla Cornell is a business writer and intrepid traveller, who nonetheless appreciates a little comfort when away from home.
camillacornell@gmail.com